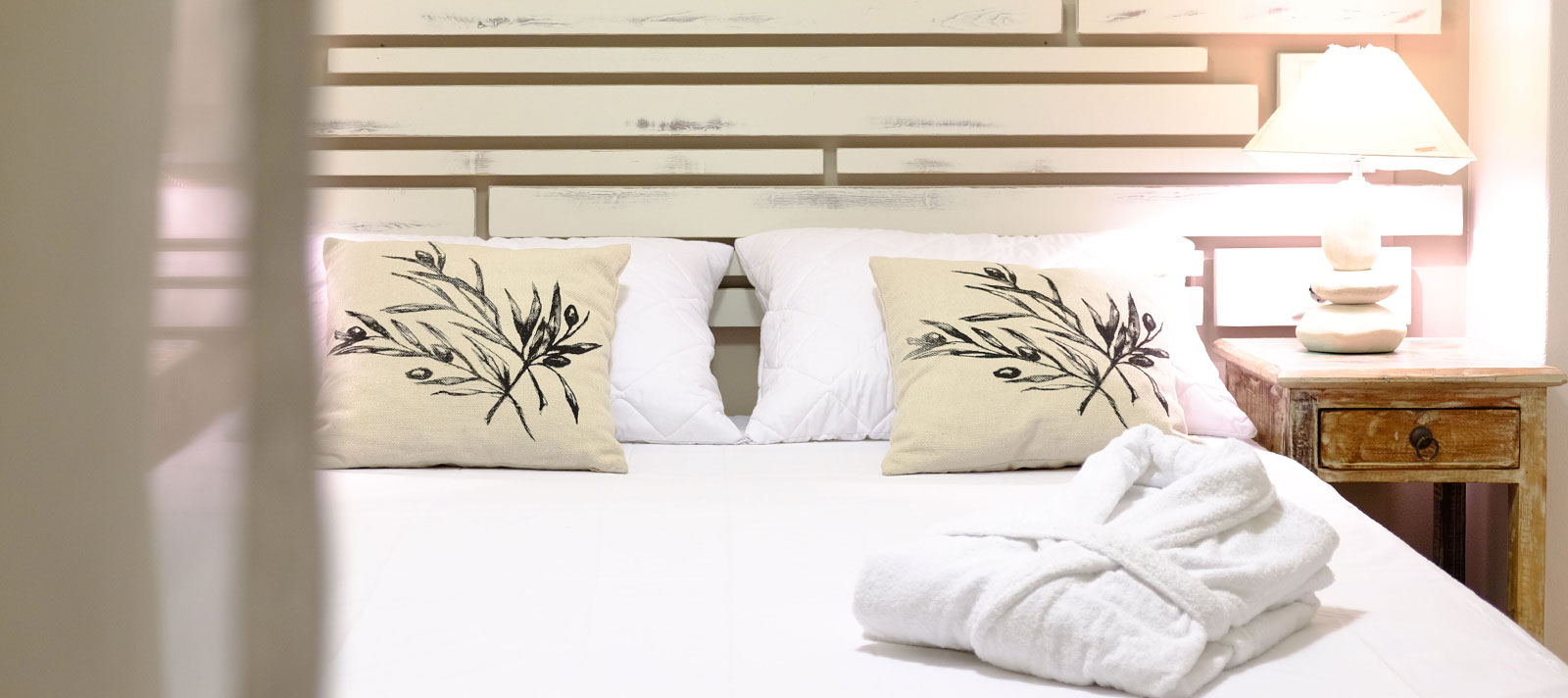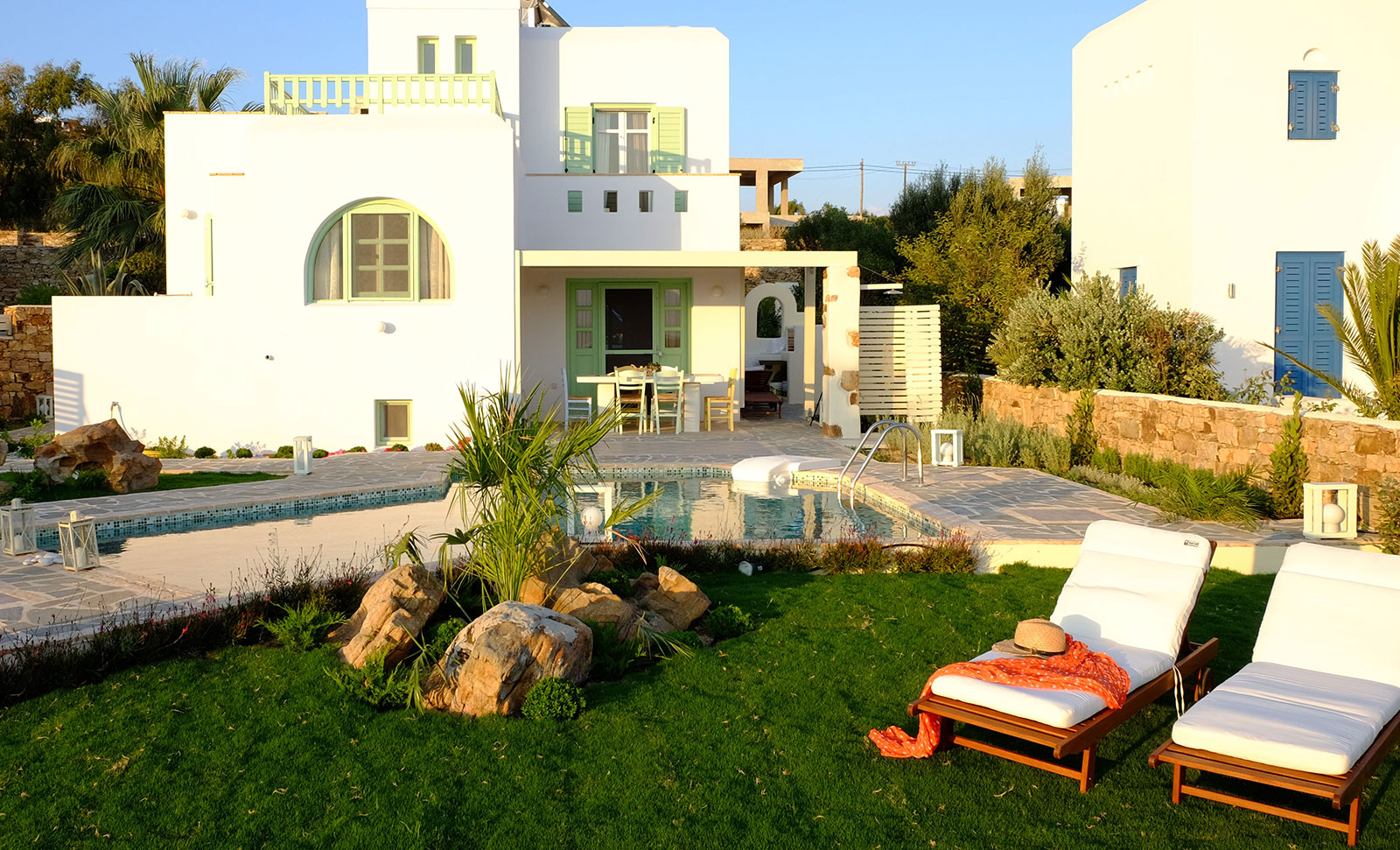 Valea Villa, a gorgeous villa in a unique spot! SLEEP 6-7 BEDROOMS 3
Accommodates (max) 7 - Bedrooms 3 - Double 2-3 Twins 1-2 Studio/office YY - Bathrooms 3 ... of which en suite 1 - Living room and dining area - Kitchen (fully equipped with all utensils) in living room area or separate Storage – utility rooms

Valea Villa in Naxos can host up to 7 people who wish to spend their holidays in the Greek island of Naxos in a relaxed and private villa.

With you friends or your family, with your most beloved ones, or if you are just a group of visitors the three bedrooms, the spacious living room, the elegant dining room, the fully equipped kitchen, the verandas with sea views, the lavish gardens, the relaxing swimming pool area and the close distance both to the beaches and the Town (Chora) of Naxos offer you all you need for a memorable accommodation experience in Naxos.